Deal: Sony Xperia XZ Premium drops to less than $500 at B&H
9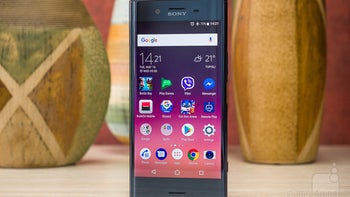 For the first time since it's been released in the United States, the
Xperia XZ Premium
's price has dropped well below the $500 psychological barrier. B&H Video is probably the first retailer in the United States to offer Sony's ex-flagship smartphone for just $470.
Although B&H still lists the original retail price so it can show customers that they can save $230 when they buy the
Xperia XZ Premium
, this remains one of the best deal on the handset that we've seen to date.
The new price probably makes the
Xperia XZ Premium
the cheapest smartphone with a 4K display, so if that's what you wanted all this time, you should seriously consider B&H's time-limited deal.
There's one caveat though since the unlocked Sony Xperia XZ Premium sold by B&H doesn't work on CDMA carriers like Sprint and Verizon, but you can definitely use it on AT&T, T-Mobile, and other GSM network operators in the U.S.