Deal: Samsung Galaxy S8 is on sale for as low as $360, here are all the deals
23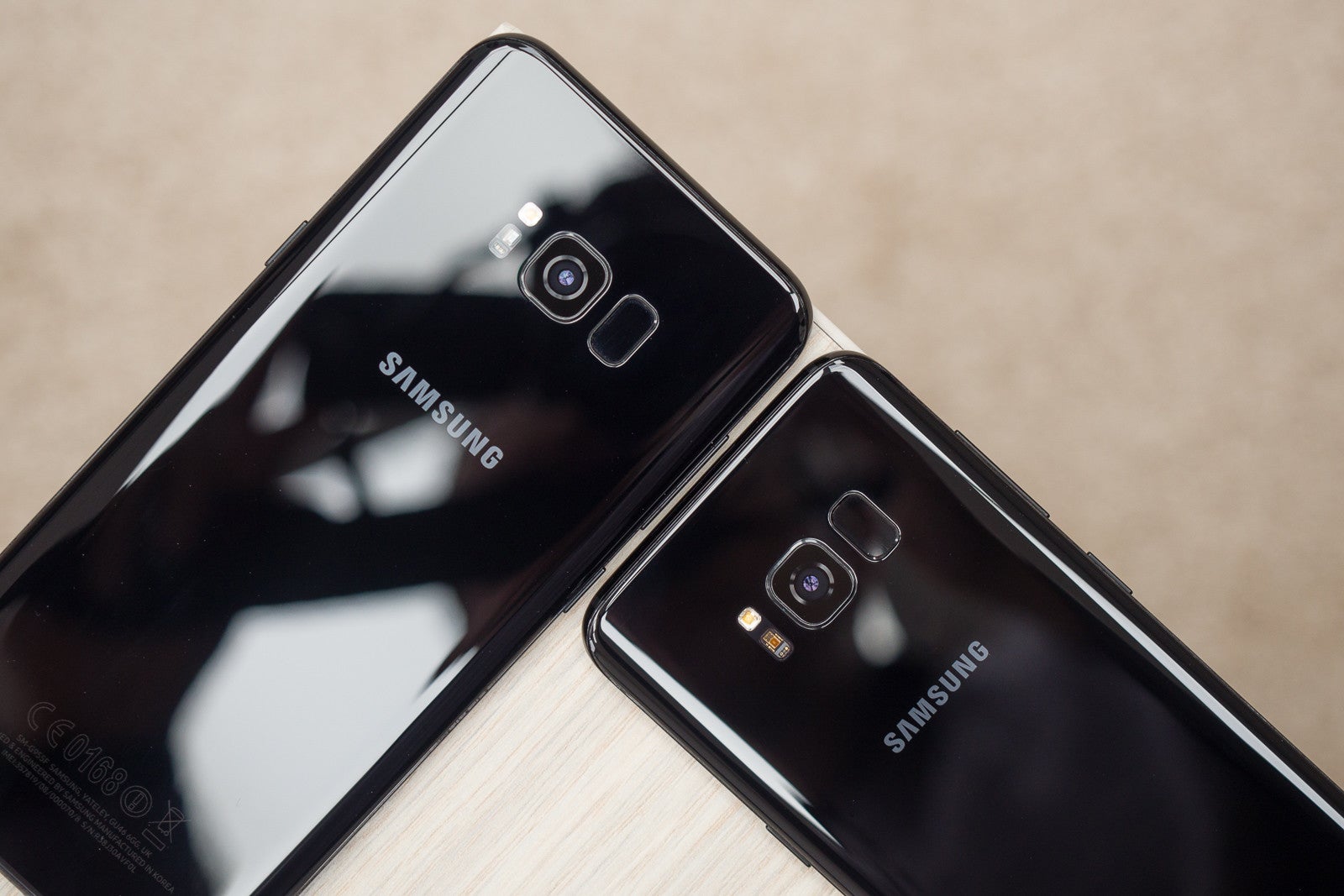 It appears that Samsung has decided to ante up the game a bit, as it tries to boost
Galaxy S8
sales, which are already
looking better than the predecessor
. Many promotional offers have been introduced in the United States in the last few weeks, which allowed Samsung fans to get the company's flagship much cheaper.
Earlier this week
, Samsung debuted an attractive deal on the Galaxy S8, mainly aimed at those who want to purchase two phones, but pay just for one. But if you considered the deal unworthy, here is one that might appeal to your budget.
Best Buy has the Galaxy S8 and
S8+
on sale, but you'll have to commit to a long-term contract. The cheapest offer comes from Sprint, which will allow you to grab the Galaxy S8 for no upfront payment and just $18.75 per month for 24 months. Basically, this means Sprint Galaxy S8 can be had for only $360.
AT&T and Verizon have similar deals available at Best Buy, which means you can have the
Galaxy S8
for $18.33 per month for 30 months (for a total of $550), or $17.50 per month for 24 months (for a total of $420), respectively.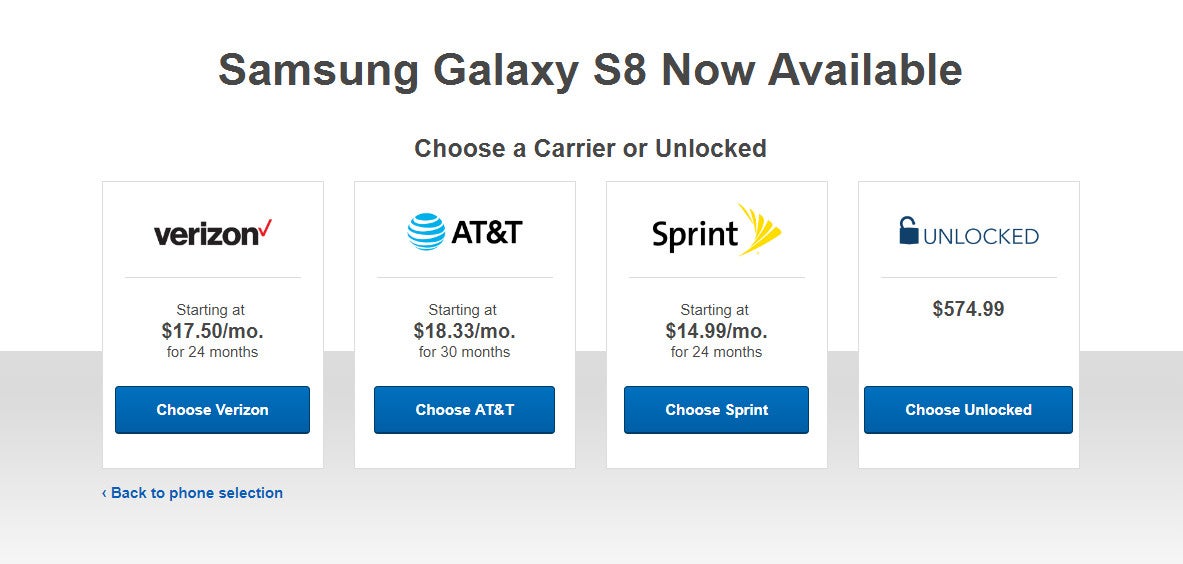 The unlocked version of Samsung Galaxy S8 is on sale as well, but you'll have to come up with $575 upfront to get it. The unlocked Galaxy S8+ is discounted too so that customers can buy it for $675 outright.
If you don't want to commit to a long-term agreement, you can take up Samsung offer on the Galaxy S8/S8+, but that will require you to trade-in your older phone. Overall, you can buy the Galaxy S8 for $300 cheaper, but half of the discount comes from trading-in your phone.
It's worth noting that Samsung only accepts select smartphones for trade-in, so here they are:
Galaxy Note 5
, S5, S6, S6 edge, S6 edge+, S7, S7, edge,
iPhone SE
, 5, 5S, 6, 6 plus, 6S, 6S plus, 7, 7 plus,
LG G4
, G5, G6,
Google Pixel
, and Pixel XL.
Invalid image meta
Samsung offers any carrier-locked version of the Galaxy S8/S8+ on its website, as well as the unlocked model. All carrier-locked variants cost $450 with all the discounts applied, while the unlocked version will be up for grabs for just $425 outright.
Customers who pick carrier versions can also sign up for new contracts and get the Galaxy S8 / S8+ for no upfront price. The same conditions apply to the
Galaxy S8
, but you'll have to add $100 more.