Deal: Buy an Apple Watch Series 2 for as low as $150 from Woot
0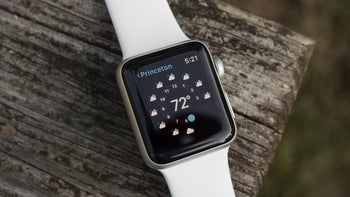 There are plenty of AppleWatch deals out there that you can take advantage of, but you stillneed to pay a hefty amount if you want a newer model. The Apple WatchSeries 4 hasn't been discounted by more than $50 since its launch,but the previous generations are much cheaper than the MSRP.
Buying an original AppleWatch right now is definitely not worth it, no matter the price, butan Apple Watch Series 2 is still a good choice assuming you'll get itfor a lot less than its full price.
Now, Woot offers the AppleWatch Series 2 for no more than $150, but these units are inrefurbished condition. But that's not really the thing that might putyou off. Although these are refurbished devices, Woot mentions thatcustomers should expect a moderate level of wear, which is kind of abummer.
On the bright side, eachsmartwatch comes with a 90-day warranty, so you can return if youdon't like what you get or if the product stops functioning withinthe next three months. Woot's Apple Watch Series 2 will only beavailable until the end of the day, so hurry if you want one.