Cyanogen scoops up senior engineers to work on its Android alternative
21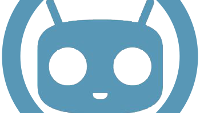 Cyanogen has hired two senior engineers, one from Amazon and one from Qualcomm, as it continues its work on the Android substitute it is developing. Former Amazon VP Stephen Lawler, who also spent 15 years at Microsoft where he performed various tasks for Bing, will be SVP of engineering. In his new position, he will be in charge of global engineering for Cyanogen.
Also joining Cyanogen is Karthick Iyer, who will be VP of global systems. Iyer is joining Cyanogen after spending 18 years at chipmaker Qualcomm. He most recently was vice president of engineering, where he worked on incorporating Android into Qualcomm's chipsets.
Cyanogen CEO Kirt McMaster says that with Iyer on board, more device manufacturers will agree to take a look at supporting the company's new Android alternative. McMaster also noted that Lawler will help Cyanogen develop a set of mobile services internally, and with partners. "
When we are able to attract people like that to the team, it's invigorating
,"said the CEO. "
Other people tend to follow. It's good for the company. It shows people we can deliver on the promise
."
"Our focus continues to be evolving the Android platform and driving innovation in mobile computing. Signals, services and systems are at the heart of building an evolved computing platform. Both Lawler and Iyer respectively are world class leaders in these areas, each having scaled some of the most successful computing and services platforms. Lawler brings a wealth of technical leadership in mobile, mapping, location, search, and cloud services. Iyer has deep expertise in end-to-end Android development. Both understand how to optimally scale engineering organizations."-Kirt McMaster, CEO, Cyanogen
source:
FierceWireless