Customization extravaganza: Best new Android icon packs (July 2017)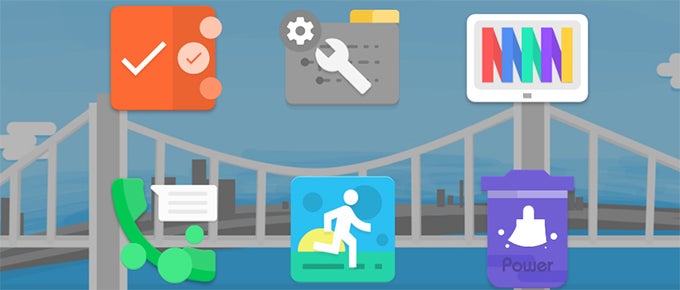 Got a custom launcher? If the answer to that question is "yes", then you're also probably dabbling with custom icon packs as well. Depending on your tastes, these will either greatly improve the looks of your interface or create a despicable mess of unsightly elements that mar your home screen.
As we want to help you avoid the latter scenario at all costs, we always strive to provide you with the best new icon packs that hit the Play Store on a regular basis. Here's a bunch of cool new ones that arrived on the store in the past month or so.

Aivy is vibrant, Aivy is colorful, Aivy is well worth making its way to your device. For the modest price of $1.99, you get yourself a neat icon pack with 1,400 icons on board, 1500 themed activities, 19 KWGT widgets, 6 Zooper widgets, 20 cloud wallpapers, and more.
Mina
This icon pack will likely rekindle your love for hexagons or would trigger your phobia of STOP signs. Anyway, it consists of over 2,800 icons, has a ton of wallpapers at your disposal, as well as an icon request feature that will allow you to get your favorite apps themed in accordance with the rest of the icons.
Vigour
Okay, we won't judge - this icon pack might not be the most beautiful one out there, but we're letting it pass due to the simple fact that it's a free one. Granted, it's better-looking than 8 out of 10 icon packs out there, so it's a worthy arrival on the scene.
OriginalWish
OriginalWish is a clean and a rather well-made icon pack that doesn't have anything flashy going on, but is definitely a neat example for everyone willing to take a crack at the icon-making business.
A great new icon pack that simply looks stunning - Amphetamine has merely a little over 600 icons, but the developer behind it promises timely updates so as to increase the amount of these.
Paper
Hey, love paper bits? We hope you do, because Paper is a prime candidate for making it to your phone's storage. Yes, we do like how it looks, and we feel that so will you.