Android icon packs: here are the best ones released in 2015
10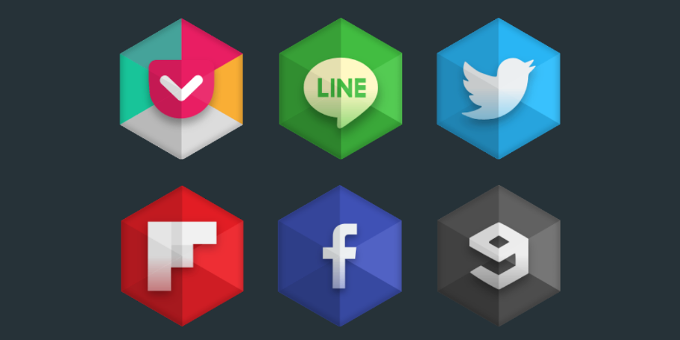 One year ago, we kicked off a brand new bi-weekly column, which is catering the best Android icon packs to you on a regular basis. Every two weeks or so, we show the ones that attracted our attention and should probably do the same with yours.
As you are well-aware, the end of 2015 is fast approaching. We've went through an awful lot of icon packs during the past 12 months, so we feel like we can safely summarize it and present to you the best ones we've stumbled upon.
It's no secret that changing the icon pack of your Android device and giving the UI a fresh new look is as easy as 1-2-3. There are just a couple of prerequisites that need to be met - you need a launcher that supports such a cosmetic overhaul, be it a custom or a stock one, and, of course, an icon pack that grasps your attention.
So, scroll below and we will show you a couple of high quality icon packs that you should try.

Glim
Glim comes with more than 1,500 icons, 7 wallpapers, weekly icon updates, and an icon picker that allows you to choose alternative ones for certain apps. Supports Action Launcher, ADW Launcher, Apex Launcher, Atom Launcher, Aviate, Go Launcher, Holo Launcher, Inspire, Next Launcher, Nova Launcher, Smart Launcher, and others.
Sunshine
This icon pack includes more than 1,660 beautiful icons that are really something else. They stand out with their simplicity - you will find no fancy shapes or weird color schemes. On the contrary, Sunshine is clean, minimalist, and most importantly, it feels just like home.
Polycon

Polycon is one of those icon packs that fit just right along with Material Design. It has already made a name for itself and is among the more popular icon packs that stormed the Play Store this year. To be honest, we would have been surprised if it wasn't.





Adastra

This icon pack contains more than 1,300 icons that come no antialiasing on the horizontal and vertical edges so as to keep the quality as close to the maximum as possible. A stunning icon pack, indeed.





Kent

Kent provides you with more than 700 hexagonal icons, as well as around 10 wallpapers that go pretty well along with them. Provided that some of the apps you have are not themed, Kent will automatically do this for you since it comes with icon masking.





Rewun
Developed by Vertumus, one of the more notable icon pack developers out there, Rewun is certainly worth its money. Each one of the 3,400+ icons on board is a true masterpiece and commands sophisticated looks. Needless to say, it deserves to make its way to your device. Definitely one of the best icon packs of 2015.
Dives

It seems that Dives has it all, both the quantity and quality we're looking for! With more than 3,350 compelling icons aboard, it certainly won us over. There are a handful of alternative icons for a number of apps on board, as well as a multitude of high-res wallpapers to choose from.





Iride UI is Hipster

Remember Iride UI, one of the most popular Android icon packs for the past few months? Well, it now has a new version that brings a discernible vintage hipster-y vibe to all icons in the pack.