Cortana celebrates her second birthday as a personal assistant by adding new features
18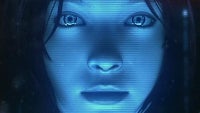 Blow out the candles on the cake, Cortana is now two-years old. Microsoft's virtual voice-activated personal assistant was introduced on April 2nd, 2014 at the BUILD developer conference. Cortana first appeared on Windows Phone 8.1, handling search requests and certain operations via voice. Since then, she has
branched out to Windows 10, Android and iOS
, and can now handle cross-platform tasks.
Recently, it was announced that Cortana will be able to keep
Android users up-to-date about their notifications across various devices
. The personal assistant will also help you to send texts from your PC. Other new features include the Cortana Collection, which will appear in the Windows Store. This is a series of apps recommended by the virtual personal assistant. In addition, Cortana will now make suggestions during the course of a day. She will offer to phone in a lunch order for you, or arrange a cab or other form of transportation.
While testing alongside Siri and Google Now usually results in a third-place finish for Cortana, the other two virtual personal assistants are much older and more mature than she is. It is usually considered bad form to broadcast a woman's age, but in this case we don't think that Cortana will mind. And thanks to the iOS and Android apps, and her inclusion on Windows 10 PCs, it appears that Cortana will be around for some time to come regardless of what happens to Microsoft's smartphone business.
source:
MSPoweruser