Microsoft's Cortana virtual assistant can now be downloaded for iOS and Android
27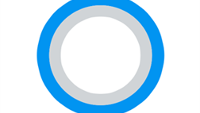 Following an extensive
beta-testing phase
for Android
and recently iOS
, Microsoft's much-lauded Cortana virtual assistant has been officially rolled out for Google and Apple's respective mobile platforms.
If you've no experience with Cortana, it's not too dissimilar to the likes of Apple's Siri or Google Now. You can ask it questions, to which you may get some surprisingly witty answers, as well as check sports scores, set reminders, and perform other day-to-day tasks. Where Google Now is a rather machine-like feature, Cortana's demeanor is akin to Siri, and like Apple, Microsoft has put some effort into giving it some personality.
Based on the Cortana character from
Halo
, as gaming geeks will already know, Cortana has been a hit on Redmond's own Windows platform. The fact that it arrived much later in the day than Apple and Google's corresponding efforts has
allowed Microsoft to steal many of the good aspects of both
served to aid Cortana's progress, and as such, the relatively fledgling feature is ready to take on the Big Two.
The Android edition, as you might expect, is slightly better integrated than its iOS-ready counterpart. You'll be able to fire away questions and requests using the "Hey, Cortana" command whether you're in-app or on the Android home screen. Since iOS is a walled garden, those on iPhone, iPad and iPod touch won't be able to enjoy said feature, which will only be made possible if Apple decides to loosen its grip and offer developers more jurisdiction on what they're able to access.
Either way, it probably goes without saying that neither of these newly-released apps will live up to the all-singing, all-dancing version for Windows. Android's open-source nature affords the voice assistant more scope to shine, but ultimately, the experience will vary considerably dependent on which platform you use Cortana.
Away from today's releases, Microsoft has big plans for the virtual feature. Having cozied up to the disruptive Cyanogen -- a company that has long sought to rejuvenate Android with its own, notably popular fork -- Cortana will soon
become an integrated part
of the Cyanogen OS. Whether the new-found bond between Microsoft and Cyanogen will be a fruitful one remains to be seen. But it's clear that the Xbox maker sees Cortana as a major asset in its effort to expand its mobile business.
If you've been waiting for Cortana to crawl out of beta on Android or iOS, hit up the download links below. Initially, the app is only available to those in the U.S. and China, though we'd expect a more expansive roll-out in the near future.