Congratulations, Pokémon Go is now officially available in 26 new European countries
10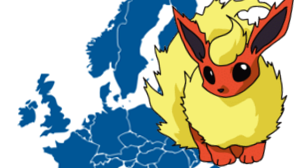 Okay, we know that you're already either infatuated with or totally fed up with everything Pokemon Go-related. If you are of the first type, we've got a handy-dandy selection of content that will help you master the game in no time. If you, however, are disappointed with humanity chasing after imaginary monsters, we would suggest... installing a Pokemon filter for your browser of choice!
If you're living in Austria, Belgium, Bulgaria, Croatia, Cyprus, Czech Republic, Denmark, Estonia, Finland, Greece, Greenland, Hungary, Iceland, Ireland, Latvia, Lithuania, Luxembourg, Malta, Netherlands, Norway, Poland, Romania, Slovakia, Slovenia, Sweden, or Switzerland, then you should know that the game has been officially launched in said countries.
Hooray!
Well, you could play the game by sideloading the APK before that as well, but all those who were waiting for an official rollout can finally head out and catch all the Zubats, Pidgeys, and Rattatas you could possibly find.