Circle February 28th on your calendar for the HTC Thunderbolt launch
45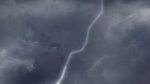 We
looked for clues from teaser videos
and even
showed you
yesterday a leaked photo of Best Buy's inventory system, but it seems that the possible launch date for the HTC Thunderbolt is a moving target. According to the Best Buy inventory system, February 21st is the date when the retailer will release the heavily demanded handset.
Other speculation
centered on February 24th as the launch date. But each day seems to bring a new rumored date.
Today, a tipster for Android Guys is saying that the February 24th release date has been changed and the new launch date is February 28th. While it adds up to only 4 more days of waiting, cellphone buyers are known for being an impatient bunch, especially when a handset offers something new. And of course, the HTC Thunderbolt will be the first handset to support Verizon's 4G LTE network. It also gives the carrier a few extra days to sell the Apple iPhone 4 without having to mention the "new 4G phone we just released".
So for now, it looks like February 28th is the day to expect the HTC Thunderbolt to start flying out the doors at Verizon. But who knows? By tomorrow at this time, we could have an entirely new day. Of course, we could end all of this speculation if Verizon would just give us an official launch date.
source:
AndroidGuys