Top Chinese phone manufacturers are keeping their chip suppliers busy
12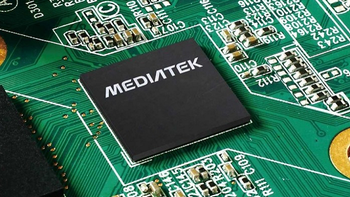 Asian based chip makers, like MediaTek, are benefiting from a surge in demand for mobile chipsets by Chinese smartphone manufacturers. MediaTek's revenues for March rose 58.2% from February to NT$20.11 billion ($688.1 million USD). Industry sources say that handset producers like Huawei, Oppo, Vivo and Xiaomi have increased the size of their chip orders as they stock up prior to the production and release of new models.
The market share of the four aforementioned Chinese phone manufacturers combine to top 70% in their home country. Toss in the overseas presence that all four are trying to expand, and these companies are making their suppliers very, very happy. The one sour note here is that the U.S. government has already helped Verizon and AT&T change their mind about carrying the
Huawei Mate 10 Pro
, and
Best Buy will soon stop selling the company's handsets
. As much as Huawei would love to partner with multiple U.S. carriers, there is a fear that the manufacturer's devices spy on U.S. consumers and corporations.
Actually, Huawei, Oppo, Vivo and Xiaomi might find business to be better outside of China. Research firm Canalys said that last year,
the country had its first ever decline in smartphone shipments
. And for the first quarter of this year, the China Academy of Information and Communications Technology reports that Chinese handset shipments declined 27% year-over-year to 81.87 million handsets. The country remains the world's largest market for smartphones.
source:
Digitimes