Chinese favor Symbian flavored Nokia model over Apple iPhone for mobile web browsing
7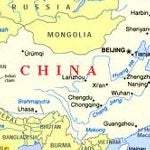 What smartphone model is favored by the Chinese for mobile web browsing? You might be in for a surprise. According to data produced by the Asia-Pacific director of ad agency Oglivy, it is
the Nokia 5230 that comes in first
. The device, launched back in 2009, is powered by Symbian and beat out the Apple iPhone which finished second. 18 of the top 20 models were manufactured by Nokia. The Apple iPhone finished second and the Android platform finished fifth. Note that because some of the cheaper Chinese phones don't identify themselves when online, these models do not show up in the data.
Nokia's dominance in the country could have something to do with the lower pricing on its phones. The Apple iPhone 4S costs 5,000 yuan ($753 USD) in the country, while the Nokia 5230 is priced at only 1200 yuan ($185 USD). This price difference is important in a country like China that has a lot of low paid labor, and explains why the Nokia device is ahead of the Apple iPhone in the number of users browsing the web. As a result of this discrepancy,
Nokia's Ovi Store had a whopping 65.2% share of the mobile app market
in the country. The latest data, collected in 2010, showed that with a 13.7% share, the Android Market was third in China with the Apple App Store's 9.4% slice of the pie enough for fifth place.
This year, we should see some
more Chinese using Android and iOS
while Symbian might remain steady. Apple has been
trying hard to gain market share in the country
. If they can finally deliver a model for China Mobile with its greater than 600 million customers, it could be a game changer for the Cupertino based manufacturer.
source:
ThomasCrampton
via
MICGadget