China might block Microsoft purchase of Nokia's assets unless patent fees are reduced
29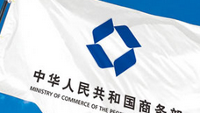 A published report citing Taiwan's handset supply chain, states that China's Ministry of Commerce is looking for antitrust violations that would take place if Microsoft is allowed to go ahead with
its purchase of Nokia's Devices and Services business
. The sources claim that the Chinese government might ask both Microsoft and Nokia to reduce their patent fees in return for a thumbs up on the deal.
This wouldn't be the first time that China has held up a major tech transaction. Back in 2012,
the Chinese government held back on approval of Google's acquisition of Motorola
until the former promised that it would keep a free licensing policy for the Android OS. Now, the Chinese government is worried that once the Microsoft purchase closes, Nokia will use its patents (which it retains in the deal) to bring in some revenue by forcing Chinese handset makers to pay licensing fees.
Nokia has not gone after manufacturers in the country, some of whom have possibly been infringing on its patents, since it was selling smartphones in China. Once smartphone sales belong to Microsoft, there is nothing holding back the Finnish based firm from demanding that Chinese OEMs sign licensing deals in order to use Nokia's patents. The Chinese manufacturers are using this situation to request that the Ministry of Commerce demand lower patent fees from both Nokia and Microsoft, using approval of the pending transaction between them as leverage.
source:
DigiTimes