Check out our first camera samples from the LG G6
21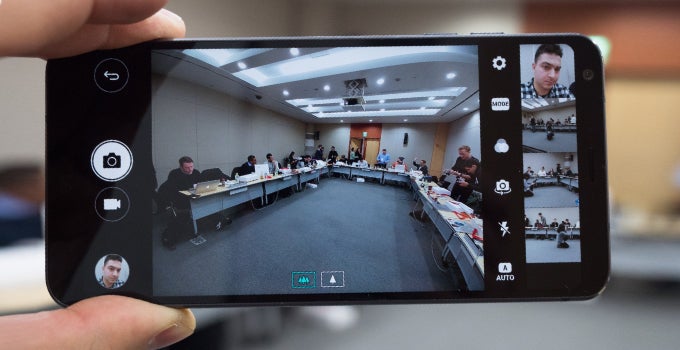 LG finally made the G6 official at MWC, and we were pleased to have the opportunity of taking it for a spin over the weekend.
We dug into the G6 experience head-first, toured the overhauled user interface, checked out all the cool new features, watched some videos on the beautiful "FullVision" display and, of course, took a lot of photos!
The LG G6 sports a dual-camera setup on the back that is very similar to the one we saw on last year's V20. In a similar fashion, one of the shooters employs a wide-angle lens for snapping super-expansive photos, while the other one is just a regular camera with a decidedly narrower field of view. You can switch between the two on the fly, and while we found ourselves satisfied with using G6's camera app — not the least thanks to its revamped user interface, designed to take advantage the new 9:18 aspect ratio — we weren't overly impressed with the image quality of the photos.
However, since we haven't put G6's camera to the real test yet, we won't be passing any judgement on its abilities at this point. Instead, lets take a look at some of the photos we took over the weekend with LG's brand new flagship. What do you think? Tell us what you think in the comments below!
Recommended Stories