Casing shortage latest problem hurting HTC; company faces red ink for the first time
18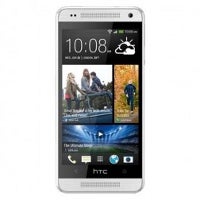 Despite being a manufacturer in a tough, competitive industry, Taiwan based HTC has never posted a net loss for any quarter. Even with the initial popularity of its current flagship Android model, the
HTC One
, it looks like HTC's long stretch without requiring red ink to publish its quarterly reports is coming to an end. A confusing
multimillion advertising campaign starring film star Robert Downey Jr
. hasn't helped the company at all. And now, there is more news that will have CEO Peter Chou wondering if he is walking with a cloud over his head.
Those familiar with the goings on at HTC say that the company is having problems obtaining enough casings for the
HTC One mini
. This is a smaller sized version of the HTC One and is built with the same unibody aluminum casing that the full-sized variant features. One source says that the difficulties in finding the part stem from its design.
HTC is having problems meeting demand for the device from both consumers and from mobile carriers. As a result of the casing shortage, only 200,000 HTC One mini units are expected to be shipped each month. The sources gave no date when we could expect to see shipments return to full strength.
We wonder if this will affect the introduction and launch of the unannounced
HTC One Max
, which is a larger, phablet sized version of the HTC One that sports a larger body than both the HTC One and the HTC One mini. Meanwhile, HTC has declined to comment.
source:
Reuters