Cases for the Galaxy S8 and Galaxy S8 Plus caught on video, weird port openings remain a mystery
34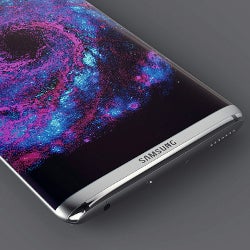 About a week ago, we received a couple of potato cam photos of a real-life case for the upcoming
Galaxy S8
smartphone, courtesy of accessory shop MobileFun. It's not a huge surprise, as case makers do try to make protectors for upcoming hot phones as quickly as possible to put their foot through the door of this highly saturated market. They usually go on leaks and private sources for the initial designs, but companies do ship off lifelike dummies when the launch date nears.
While we can't know how solid this specific case manufacturer's leads were, MobileFun does say that it's one of the shop's trustworthy partners, which means that the case was worth a thorough look. We analyzed it
in this article
, if you happened to miss it.
Now, MobileFun has put up its own video of two variants of the case — one for the "regular" Galaxy S8, and one for the larger one, rumored to be called Galaxy S8 Plus. The clip's narrator does a great job at showing how 2016 Samsung heavy-hitters — the
S7
,
S7 edge
, and a
Note 7
dummy (you are missed) — fit into the new cases. It appears that the normal S8 will be pretty much the same in size as the current Galaxy S7, while the S8 Plus is the same height as the S7 edge, but much, much wider.
The mysterious ports are also thoroughly analyzed. And we say mysterious because they really don't seem to fit what we've seen from Samsung-designed flagships for the past 2 years and they don't seem to be wide enough for the standard cables, which we are acquainted with. There is a huge square-shaped opening on the bottom left of the device, which some believe might be a place for an S Pen. We've heard about an S Pen accessory in leaks before, but we are still a bit skeptical about Samsung putting the niche stylus straight inside the "mainstream" Galaxy S8.
So, what does this all mean? Could the Galaxy S8 only have wireless charging? Could Samsung be making its own proprietary connector, a-la Apple's Lightning? Could there be an S Pen dock in the phone, which pushed the headphone port away? Why is Episode VIII named "The Last Jedi"?! 2017 starts with so many questions!
source:
MobileFun