Card.io makes paying by credit card a snap-of the shutter, that is
4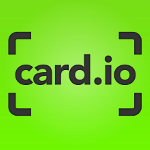 Card.io is a payment system that allows certain smartphone users to pay for a purchase by simply
snapping a picture of a credit card
. Currently available in 80 iOS flavored apps, the system improves on the technology of mobile payments. Card.io is coming to Android with the SDK now available so that developers can include the service to accept payment on their app. Once a picture of the user's credit card is taken, the system completes the transaction by getting an approval for the card.
Being able to snap a photo of your credit card to make a payment allows smartphone users to skip the time consuming typing in of a card's number, expiration date and other necessary information.
Mistakes are often made by using a virtual or even a physical keyboard
, and this is eliminated with Card.io. The credit card numbers and the image of the card are not saved by the company.
A demo of Card.io's SDK is available in the Android Market as a free download for those using handsets running Android 2.2 or higher. The company says that
750 developers have signed up to use the technology
in a variety of businesses including e-commerce, ticketing, daily deal apps and ticketing. You can click on the video below to see a demo, or click on the source link to start to use Card.io in your Android or iOS app. For those who require credit card payments in their apps, Card.io can be the heart (pun intended) of the software.
source:
Card.io
,
AndroidMarket,
via
Engadget