CWA wouldn't support a Sprint purchase of T-Mobile
13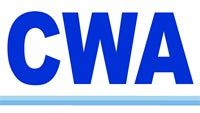 With over 700,000 members, the Communications Workers of America is the largest union supporting workers in the communications industry. As such, statements coming from the CWA often carry a lot of weight. So when the CWA says that a Sprint acquisition of T-Mobile would be worse for the union and it's members than AT&T buying T-Mobile back in 2011, you need to sit up and listen to the the reasoning.
First of all, back in 2011, the CWA fully supported AT&T's acquisition of T-Mobile. But the union now says that regulators should shoot down any proposed deal involving SoftBank because the Japanese telecommunications firm brings less to the table than AT&T did. In addition, the CWA points out in a statement that regulators did not let AT&T buy T- Mobile because it wanted four competitive carriers to exist. Back then, the Justice Department called T-Mobile an "
aggressive competitor
" that forced the other three carriers to compete on price.
The union notes that today, T-Mobile is an even stronger player than it was in 2011. And that is why the CWA wants the carrier to stay independent. In fact, most of the innovation in the industry, at least in the U.S., comes from T-Mobile. The CWA can't be happy knowing that Sprint has outsourced the management of its network to a company in India and that 70% of its call center jobs are outside of the U.S. And you might remember that
T-Mobile itself had closed down seven of its U.S. call centers in 2012
, moving the jobs out of the country.
"The Department of Justice and the Federal Communications Commission insisted that four national wireless carriers were necessary for competition when they opposed AT&T's proposed bid for T-Mobile in 2011. At that time, the Justice Department called T-Mobile an "aggressive competitor" that benefits consumers by ensuring that the other three carriers would be forced to compete on price. Since that time T-Mobile has been strengthened by spectrum from AT&T and Verizon, as well as its acquisition of Metro PCS...It would be irresponsible now for regulators to endorse the bid by SoftBank, a company that brings much less to the table for consumers and workers than the AT&T bid."
-CWA statement
According to the union, the bottom line is that big business would benefit from a Sprint acquisition of T-Mobile, but U.S. workers would be harmed. Besides eliminating redundancies, T-Mobile might be forced to outsource many of the jobs now done by Americans.
source:
BGR