BlackBerry's three-year reconstruction now over, the company will be hiring again
29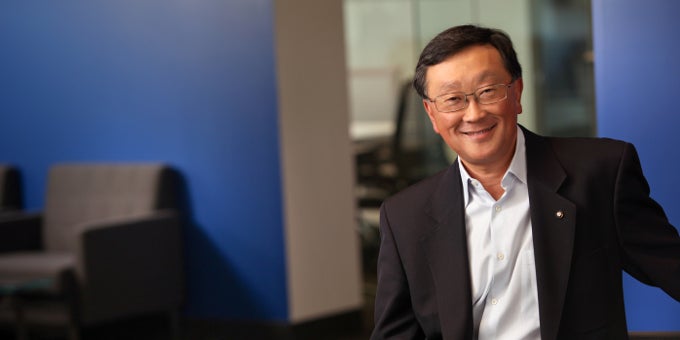 Reuters reports that BlackBerry's three-year reconstruction and
"painful"
workforce reduction process has come to an end. This was revealed by an internal company memo, coming from no one else than CEO John Chen. During this time period, the company has laid off its more than half of its employees. The reason for this seems to be BlackBerry's desire to redefine itself and become an adequate player on today's market. At the moment, roughly 7,000 people work at BlackBerry compared to some 17,500 three years ago.
"We have completed the restructuring notification process, and the workforce reduction that began three years ago is now behind us,"
Chen said in the memo.
Now, after the Ontario-based company has finished its inner revamp, it will begin to hire new employees for certain departments, such as product development, sales, and customer service. John Chen also stated that BlackBerry will take its time and won't rush this process, as it will most probably be looking for the most appropriate and skillful candidates.
The financial qualms and troubles that have disturbed BlackBerry over the past few years have also been addressed by the CEO. Chen said that he is confident that the company is doing good at the moment and is well on its way for the much-desired turnaround, which John Chen has been hoping for since he stepped in. The CEO also assured the employees that there is
"no margin for error to complete BlackBerry's turnaround to success"
. Interestingly enough, it was said that BlackBerry is now in the position to make strategic acquisitions that will further aid the revenue stream - one of its latest acquisitions, the
Secusmart one
, proves that BlackBerry plans to up its game in the security department even more.
As no one wants to buy BlackBerry at the moment (
at least as per John Chen himself
), the only viable option before the ex-giant company is to slowly get back on its feet. But will it succeed? Judging by the upcoming
BlackBerry Passport
, it still has
something something
to try to woo us with.
source:
Reuters
via
BerryReview