International arbitration panel orders BlackBerry to pay Nokia $137 million to settle a dispute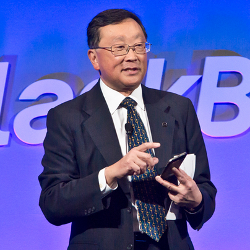 BlackBerry today said that it would go along with a ruling announced by the International Chamber of Commerce's International Court of Arbitration. This ruling orders BlackBerry to pay $137 million to Nokia to settle a contract dispute between two of the earliest smartphone manufacturers. The dispute centered around certain payments that Nokia claims it was owed by BlackBerry under the terms of a patent license contract.
On November 29th, the Arbitration panel ruled in favor of Nokia, saying that the latter was owed $137 million by BlackBerry. The dispute between both firms was not related to any claims of patent infringement, although BlackBerry is still accusing Nokia of using some of its intellectual property without permission. BlackBerry has filed a couple of law suits against Nokia in the U.S. and in Germany.
"BlackBerry is disappointed that the Court of Arbitration did not agree with our arguments in the case but we accept their decision. This ruling does not change BlackBerry's assertion that Nokia is infringing on our intellectual property and we are continuing to vigorously pursue legal remedies in both the U.S. and Germany."-BlackBerry
Nokia and BlackBerry have both licensed their name to manufacturers who are having success reviving the old brands. In May 2016,
HMD Global licensed from Nokia the use of the Nokia name and certain intellectual property
for the production of smartphones and tablets. In December 2016,
BlackBerry licensed its name and software to China's TCL
. Other regional manufacturers also have signed similar deals with BlackBerry, but TCL is the main beneficiary of BlackBerry's revival.
source: BlackBerry