BlackBerry seeks tweet revenge in patent infringement suit
2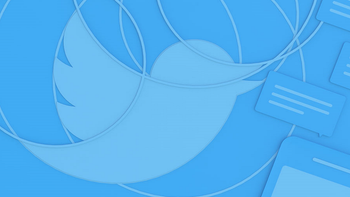 Following up on patent infringement suits it filed against Facebook and Snapchat, which claimed that the messaging apps infringed on its patents, BlackBerry has filed a similar lawsuit against Twitter.
Scribd published the entire filing
(via
CrackBerry
), which was submitted in The U.S. District Court for The Central District of California. The patents that BlackBerry is accusing Twitter of using without permission deal with messaging on mobile devices. BlackBerry Messenger (BBM), one of the first mobile messaging applications, was launched on August 1st, 2005. Until 2013, BBM was exclusive to BlackBerry devices. That year, the company released iOS and Android versions of BBM that are available on the
App Store
and
Google Play Store
, respectively.
The suit states that BlackBerry was a "pioneer" in mobile instant messaging, and as a result it obtained "numerous patents protecting the cutting-edge features of its mobile phones." BlackBerry accuses Twitter of using seven of BlackBerry's patents illegally to develop its own mobile messaging platform. Among the patents that Twitter allegedly used without permission is one that will "streamline and optimize" notifications of new messages so that a user isn't swamped with them. Another BlackBerry patent helps deliver targeted ads to those using a messaging app, and yet another one helps determine whether a user has read a message in a conversation; this patent helps reduce data use and battery consumption on a phone.
BlackBerry is seeking damages, and is claiming that the Twitter willfully infringed on its patents. This allows the company to seek "enhanced damages." In addition, BlackBerry wants pre-judgment and post-judgment interest, attorney's fees and its costs and expenses.
While BlackBerry no longer makes phones, having licensed that task out to other manufacturers like TCL, it does provide them with the software used on these handsets. It also offers a number of apps for Android phones.