BlackBerry expected to post a small loss for fiscal Q2; company's operations valued at under $300M
56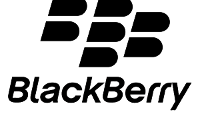 Wall Street analysts are expecting BlackBerry to report a loss for its fiscal second quarter of approximately $39.2 million dollars, or 7 cents a share. That
would follow the beleaguered firm's fiscal Q1 loss of 5 cents a share, or $28 million
. For the full year, the mean estimate of Wall Street analysts calls for BlackBerry to lose $84 million, or 15 cents a share.
The
BlackBerry Passport
and the
BlackBerry Classic
have underwhelmed in terms of sales
. The company thought it had a big winner with the Passport. With its 4.5-inch, 1440 x 1440 resolution screen and its 1:1 aspect ratio, the wide box-like screen is perfect for reading documents and emails. BlackBerry even included OIS on the 13MP rear camera, and a 3450mAh battery.
The BlackBerry Classic was designed for those who love the older, more traditional 'Berry design. That is why the Classic features a trackpad and the old school function keys. It also carries a dated Snapdragon S4 Plus chipset which hindered sales.
Things might be looking up for BlackBerry. The other day, a number of video leaks showed images and
video of the Android flavored BlackBerry Venice slider
, first shown off at MWC by the company. The latest rumor is that
the device will be offered by all four major U.S. carriers starting sometime in November
.
BlackBerry sold 1.1 million handsets in the three month period ending in May, and had $3.32 billion in cash, which buys the company plenty of staying power. It also makes BlackBerry vulnerable to a takeover. Subtracting the company's cash hoard, BlackBerry's operations are valued by investors at only 55 cents a share or $291.5 million.
BlackBerry should release the results of its fiscal second quarter sometime during the second half of next month.
Thanks for the tip!
source:
TheMarketsDaily