BlackBerry cuts more jobs
71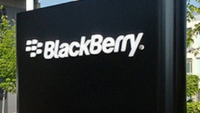 More BlackBerry employees have been sent packing. According to an email sent out Monday by the troubled tech company, the layoffs were made to improve the efficiencies at BlackBerry. The number of employees handed a pink slip was not disclosed. This comes after
an earlier round of layoffs took place back in May.
The company is supposedly looking to focus on software over hardware and can afford to reduce its head count.
Still, rumors are swirling
about a handset rumored to be called the BlackBerry Venice
. This is allegedly an Android powered slider with curved glass and up-to-date specs. The phone is
believed to be coming to AT&T in November
. Last month, BlackBerry CEO John Chen said that the company would produce an Android phone if it could be made secure. BlackBerry has not mentioned this phone at all in any official statement.
"As BlackBerry moves into the next stage of its turnaround, we remain focused on driving efficiencies across our global workforce. As a result, some employees have been impacted."-Kara Yi, spokeswoman, BlackBerry
Earlier this month,
BlackBerry and Google shook hands on a partnership
that will combine the security of Android 5.0 with the corporate fleet management capabilities of BES12. The goal is to better secure business data being sent over Android phones. The affected handsets will be protected from malware. The partnership could be the first step taken by BlackBerry on the way to producing an Android phone with Google services.
source:
Bloomberg