BlackBerry Z10 sells out in India
28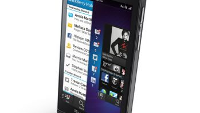 BlackBerry is still a big deal in some parts of the world. In India, it took only three days for fresh inventory of the
BlackBerry Z10
to sell out in both brick and mortar, and online stores. A report published on Monday states that stores are selling 10 to 15 BlackBerry Z10 units every 30 minutes, with the country running out of stock every 72 hours.
The report cites the low price of 17,990 Rupees ($300 USD) as one of the reasons for the heavy demand. But some retailers are able to maintain sales of the phone at the higher price of 20,000 Rupees ($334 USD). The demand for the Z10 in India is good news for BlackBerry considering that last December, the company
took a charge of $2.7 billion
to cover the declining value of BlackBerry Z10 handsets collecting dust in the warehouse.
Besides the BlackBerry Z10, the flagship
BlackBerry Z30
is also popular in India. The first 'Berry handset to sport a 5 inch screen, the combination of this larger display and the long battery-life (BlackBerry says it will run as long as 25 hours on a single charge), has buyers in India lined up for this model as well. The Z30 is priced at 34,990 Rupees ($583 USD).
Next month, the
BlackBerry Z3
will be released in Indonesia before it becomes available in other emerging markets. The Z3 is the first phone to be delivered by Foxconn under the terms of a 5-year contract signed by the contract manufacturer, and BlackBerry. Foxconn designs, produces and stores the phones, while BlackBerry is responsible for delivering the OS. The handset is expected to be priced under $200 USD.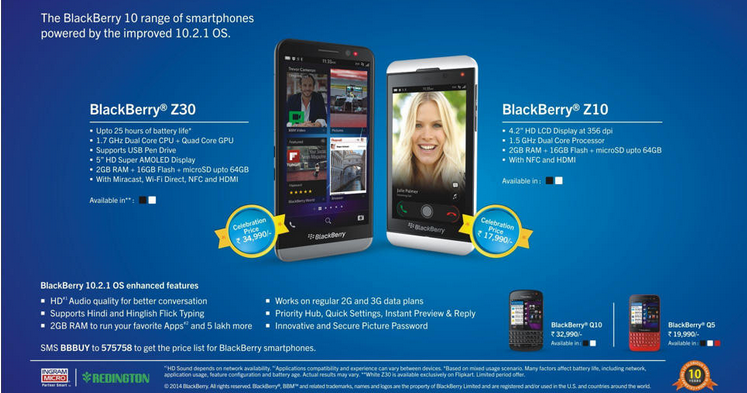 The BlackBerry Z10 and BlackBerry Z30 are both extremely popular in India
source:
BBIN
via
AllAboutPhones
(translated)