BlackBerry KEYone delayed in Europe by a few weeks
78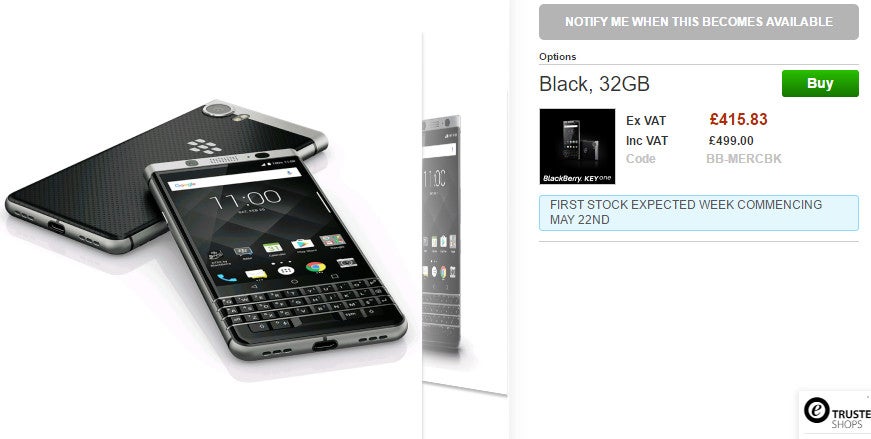 UK retailer
Clove announced at the beginning of the month
that the first stock of
BlackBerry KEYone
units would arrive in early May. Fast forward three weeks and it looks like the shipments have been delayed.
Instead of May 5, the first stock is now expected to arrive in the week commencing May 22. The price remains unchanged though, so customers will still be able to buy one for £499 outright.
However, it looks like Carphone Warehouse, another major UK retailer, will have the
BlackBerry KEYone
available starting May 5. Perhaps the reseller did not yet modify the availability date on its online store, or Carphone Warehouse did manage to strike a better deal with TCL.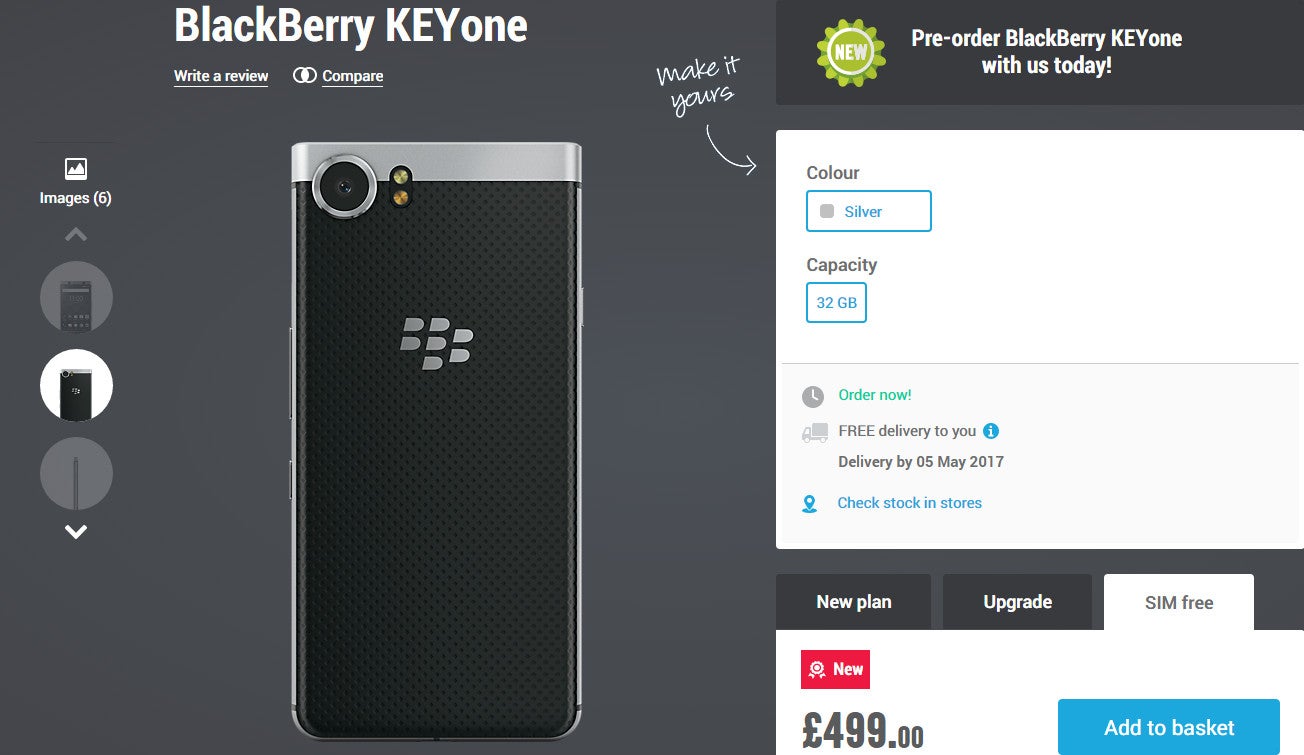 According to the BlackBerry's CEO John Chen
, the KEYone should hit select markets "after May," so the confusion still reigns over the market release of the smartphone.
Those of you who absolutely must own the new BlackBerry KEYone can already pre-order the smartphone in various European markets, including the UK.
The only problem is you will have to wait for at least a couple of weeks for the smartphone to arrive. The waiting time might be higher for those who don't pre-order from certain retailers.
We'll see what happens next week, as TCL's president Steve Cistulli
teased some major news
about the BlackBerry KEYone.