BlackBerry KEYone arrives in Europe on May 5, pre-order one for £499
47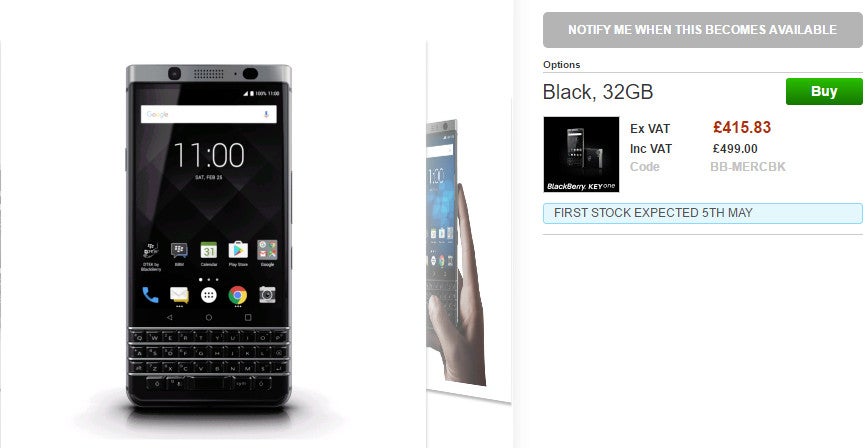 TCL, the Chinese company releasing BlackBerry-branded smartphones, has been delaying the KEYone since it was announced back in February. Although many assumed the QWERTY smartphone would go on sale in the weeks following its official reveal,
BlackBerry recently hinted
the KEYone wouldn't hit the shelves until May or even later.
One thing we know for sure, though, as UK retailer Clove confirmed the first
BlackBerry KEYone
stock will soon be available for dispatch so that the phone will be available for purchase on May 5.
Customers can already pre-order the BlackBerry KEYone for £499 via Clove UK, but there aren't any bonuses coming with the purchase of the smartphone.
The
BlackBerry KEYone
is likely to make its debut in other European countries around the same time, but if you want to be an early adopter, you can pre-order it from Clove regardless of your location.
The smartphone comes unlocked and SIM-free, but make sure you check the GSM frequencies in the specs and local carrier compatibility for full support. It's also worth noting that the BlackBerry KEYone only comes in Black color.