The KEYone won't be the only new BlackBerry smartphone released this year
26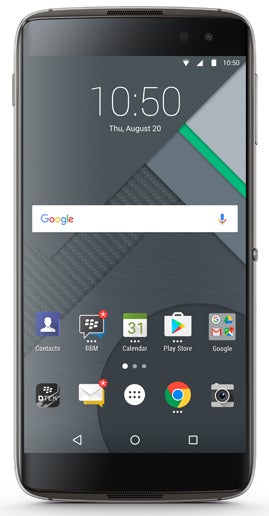 A couple of months back,
BlackBerry announced that it would quit manufacturing phones
. It entered into a license agreement with TCL, which is now BlackBerry's exclusive hardware partner, building devices while the Canadian company remains in charge of the software side.
TCL and BlackBerry already announced a new smartphone - the
BlackBerry KEYone
, which will be available to buy starting April, running Android 7.1 Nougat out of the box. In case you were wondering, this won't be the only BlackBerry handset to hit the market this year.
According to Cnet, TCL Communications CEO Nicolas Zibell said that there should be "up to three" new BlackBerry Android phones released in 2017. The KEYone is likely included here, so we're expecting other two handsets to arrive before the end of the year.
Reportedly, one of the upcoming phones should be a successor to the
DTEK 50
and
DTEK 60
(pictured above) from last year. Thus, it won't have a hardware QWERTY keyboard like the KEYone, instead sporting a large touchscreen display. It's said that TCL wants to get rid of the DTEK branding, but it's not clear what new name it's going to use for this particular upcoming handset.
Are you looking forward to seeing new, all-touch BlackBerry smartphones this year?
source:
Cnet