Bing.com changes the UI on its website for Android and iPhone users
10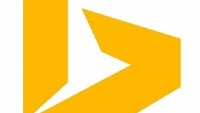 If you use the mobile browser on your Android or iOS handset to open up Bing.com, you're going to find some UI changes initiated by Microsoft. On the home page, swipe up from the bottom to see the top trending stories as they update throughout the day. You will also spot the new translucent color on the front page of the site. And taping the caption on the "Image of the Day" will show you a card containing more information about that image.
Gaining access to your Bing Rewards account is simple. Click on the easy to find Bing Rewards link and you will see everything that you need to know about your account and status. Other cards will allow you to change your SafeSearch settings. And in the footer section is a link you can use to send feedback.
The new Bing.com experience has all of the features you love about Microsoft's search tool right at your fingertips. Even if you're a committed Google user, why not give Bing.com a shot from your iOS or Android smartphone? A Bing Search bar, the day's top news, and your personal Bing Rewards information are all right there on the home page.
source:
Bing
via
AndroidCentral