Bing for Windows Phone 8 updated
10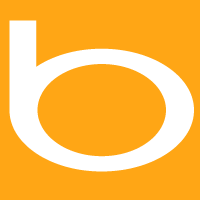 Windows Phone 8 users have an update to Bing coming their way, adding
new features and search categories
. Swipe to the left or right on a search result screen to see even more results and videos and images will feature larger thumbnails and infinite scrolling. The idea is to lower your reliance on scrolling, and try to get you to the answer you want without using up all of your monthly data allowance. "
We're gonna put more info on your first search result screen
," said Bing product manager Alisher Saydalikhodjayev.
Bing is also trying to differentiate itself from its main rival (which rhymes with Zoogle) by beefing up its local results including making it easier to obtain the phone number for local businesses. If you've ever tried to get the phone number of a local business on Google, you can see where Bing might have an opening here.
Popular websites will show much broader and useful results. Microsoft itself uses Delta Airlines as an example. Use Bing to search for the airline's website and you see Delta.com come up first with links being shown for other features within the site such as Flight Status, SkyMiles, Track Flight and Flight Schedules. Having those pages show up in the results can save you a few clicks and a lot of time. Also coming to Bing's Windows Phone 8 search results is the
Snapshot
feature that was added to web results last year. This gives you at-a-glance information about people, places or things. Search for the name of a friend and you might see where he went to school or works. Look up a movie and you'll find information about the cast, related films,and you will even be prompted to buy tickets.
The update adds 10 instant answers that give you an answer to a question right from the Bing screen without having to go into a website or app. For example, type "Define creamery" and a definition will come right up, loaded on the results page. Need to know the forex rate of the Japanese Yen against the dollar? Type "USD JPY" to find out the latest exchange rate. The update adds 10 new instant answers to give Bing users a total of 30 that they can use.
source:
Microsoft
via
IntoMobile