Beyond Quad HD: Feast your eyes on this collection of super high-res wallpapers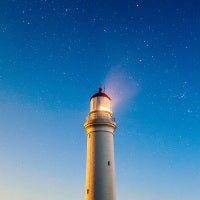 It's been another fortnight since we last talked super high resolution wallpapers, and that means only one thing: it's time for more!
As tradition dictates, the works that found their way to our bi-weekly pick of awesome wallpapers perfectly suited for use with your Quad HD smartphone, are almost without exception much more detailed than just the lowly 1440 x 2560 pixels. In fact, at the top end, we've got a 6016 x 4016
pixel
wallpaper, or some 24.1 megapixels! That's crazy detailed, and it'll look great on your QHD phone. And yes, we've made sure that these are the real, actual native resolutions these images were taken/created in, so don't worry about 'em being up-scaled or any other such monkey business.
Of course, if what you're currently rocking doesn't quite offer the impressive pixel density of most current Quad HD smartphones, you needn't feel left out. All of these images will look just as great on your 720p or 1080p smartphone — even better than native 720p/1080p walls, as downscaling typically means less artifacts.
Like always, the below slideshow is for previewing purposes only, so the images in that gallery have been down-sized significantly. That's to save you time and bandwidth. If you end up loving something, however, all you need to do is
head over HERE
, and download the original, full-sized file.