Beta version of Cortana for Android leaks online, screenshots and initial impressions included
7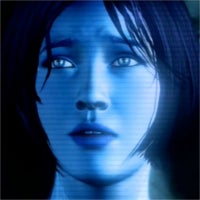 About a month ago, Microsoft announced that Cortana will land on
Android before the end of July
, and judging on the data from one of our previous polls, you guys seem to be
pretty excited about it
.
We're probably just days before the official release date of Cortana for Android, but it looks like a few photos of a beta version found their way online alongside with a few initial impressions. Allegedly, the beta version that the leakster tried out cam with no bugs at all, and runs exactly as expected, being able to successfully pull down weather data, set alarms, or jot down notes.
The leakster says that he beta-tested Cortana for Android on a Samsung Galaxy Note 3 running Android 4.
4.2
KitKat. If you want to download the beta APK, head over to the source link below and give it a shot. If you want to adopt a more hands-off approach, check out the leaked screenshot gallery at the bottom of this post.
As Microsoft announced, since Cortana will come as a standalone app available from the Google Play store, the virtual assistant will not be as powerful on Android as it is on Windows Phone, where it is natively integrated in the operating system.
It won't be long before Cortana finally expands beyond the Windows Phone ecosystem. The powerful
Eurovision winner forecaster
will soon land on the full version of Windows 10, as well as on the Xbox One, in addition to Android.
The real question remains: will the Android version of Cortana be more than a lobotomized virtual assistant on Android? It's a question that we'll find out the answer to in just a matter of days.