Poll results: Would you use Microsoft's Cortana on Android or iOS?
18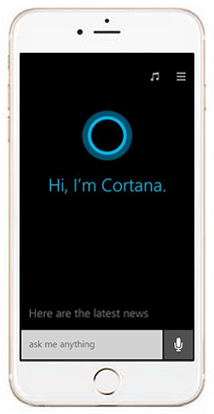 Microsoft is restlessly releasing apps and services for Android and iOS, in an attempt to show non-Windows Phone users what great software products it can make. One of the important Microsoft products that may soon become available to owners of Android and iOS devices is Cortana, Windows Phone's exclusive personal digital assistant.
While there's no word on exactly when we should expect to see Cortana on Android and iOS,
a recent Reuters report
had it that Microsoft would launch a standalone Cortana app for the two platforms sometime after the digital assistant debuts on Windows 10 (this should happen in the summer).
With that in mind, last week we
ran a poll
in order to find out if owners of Android and iOS devices would use Cortana once it becomes available to them.
As it turns out, only 15.43% of those who voted would not use Cortana at all on Android and iOS. 36.75% gave it a "maybe, out of curiosity", while 47.82% answered with a "definitely yes." So most users like, or at least want to like Cortana. As
the results of another poll of ours
are showing, many Android and iOS users don't usually rely on their personal digital assistants (Google Now and Siri, respectively), so maybe Cortana can change that to some extent.
Last year, our
Cortana vs. Google Now vs. Siri article
found that each personal assistant had its own strengths and weaknesses, so there are some chances for Microsoft's assistant to be successful on both iOS, and Android. But we'll see how that goes later this year.
Recommended Stories