Best Buy replaces Motorola DROID 2 with the new Motorola DROID 2 Global
6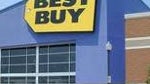 It is not unusual in the U.S. to see the elderly removed from jobs, from their home, and sent to a place where they spend the rest of their time on earth playing checkers and looking out the window, waiting for a visit from the kids. Best Buy has done this with the Motorola DROID 2, a handset that one would not normally consider to be elderly. Launched last August 23rd, the sequel to the Motorola DROID is being replaced at Best Buy stores and website by the Motorola DROID 2 Global.
As we earlier
reported
, the new handset will not only be equipped with CDMA/GSM connectivity for global roaming, under the hood will be a 1.2GHz chipset. The unit offers three profile options. Each profile, Home, Work and Weekends, has 7 home screens each.
Just to make it clear, Motorola has not discontinued the model. The decision to replace the DROID 2 with the DROID 2 Global at Best Buy is one made by the retailer itself. So if you have been thirsting for the old fashioned model, you can still find one somewhere-just not at Best Buy.
source:
AndroidGuys