August 12th said to be DROID 2 launch date
5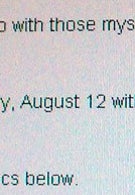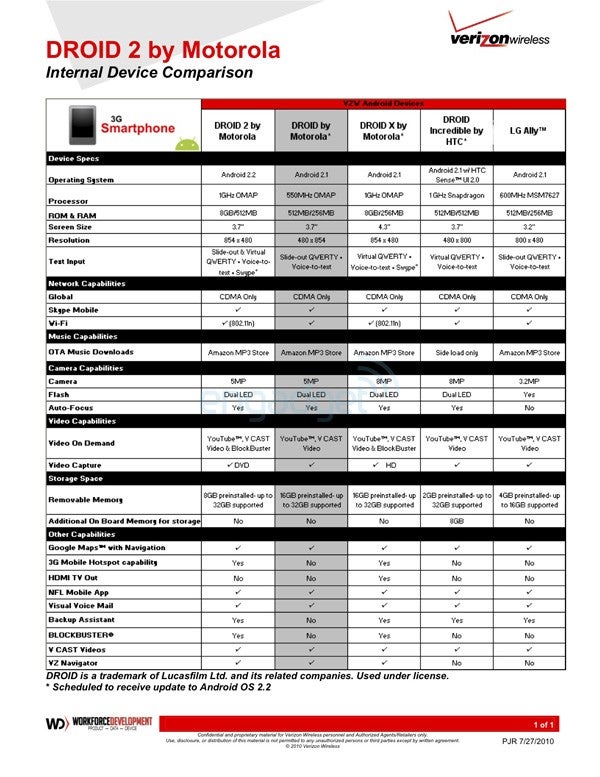 A leaked screen shot from what apparently is an internal Best Buy communication, shows a "hard street date" launch of the Motorola DROID 2 for August 12th. If you're a Verizon customer and have your sights set on the DROID 2, it looks like you have less than a week to get prepared. Although no pricing information has been released, most high-end phones have been tagged lately with a subsidized price of $199.99. Verizon has yet to introduce the phone, though, so we should expect to see some word from Big Red this week.
Also leaked is a chart produced by Verizon that shows the DROID 2 compared to its predecessor, the Droid Incredible, the DROID X and the LG Ally. Some subtle differences between the DROID 2 and the DROID can be discovered by looking at the comparison. For example, the Blockbuster On-Demand app that is on the DROID X will also be on the DROID 2 at launch. The swipe to type Swype keyboard will be on-board for the sequel at launch. We have already
touched on
some of the more obvious differences between the two phones.
Motorola DROID 2 A955 Preliminary Specifications
source:
DroidLife,
BGR