At least 10 million have left Android for an Apple iPhone?
77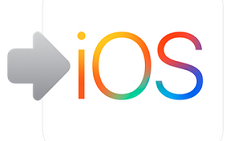 Phones powered by Android are the most widely used in the world (although Apple makes the most money when it comes to selling smartphones). Both Google and Apple say that there are always people switching from one platform to the other. According to an app in the Google Play Store, at least 10 million Android users have switched to iOS in the last couple of years.
This figure is based on an app called
Move to iOS.
The app helps Android users switch from an Android powered handset to an Apple iPhone by easily moving content and apps from an Android phone to one powered by iOS. We should point out that Apple developed the app, hoping that by making it easier to move apps, contacts and photos from an Android phone to an iPhone, more people would switch platforms leading to more iPhone sales.
By October 2015, 1 million to 5 million Android users had installed the app. Less than a year later, that figure was up to 10 million to 50 million. Now, we can't assume that everyone who installed the app swapped to an iPhone. Nor can we assume that the actual number of installations of the app equals the high number in the range. Even if we use the minimum figures, that would indicate that at least 10 million Android users have made the switch over the last one and a half to two years.
Obviously, this is not a scientific study. Still, it might be worthwhile for Apple to monitor the numbers as a quick and dirty way to see if iOS is gaining new subscribers at Android's expense.
If you're considering a move to iOS from Android, you can make the switch much easier by downloading and installing
Move to iOS
; all you need to do is simply click on this
link
.
source:
BGR