Are you bored with apps? Some of the biggest apps around are seeing downloads plummet
23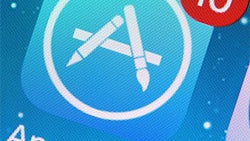 Remember when you got your first smartphone? How many hours did you spend browsing your platform's app store, downloading every interesting software title that crossed your screen? But in the years since, have you noticed that your interest in apps has begun to wane? Maybe you haven't re-downloaded Angry Birds the last few times you moved to a new phone, or just spend less time checking out newly published apps. But for some reason, there seems to be a widespread trend where growth is seriously slowing down – and in many cases, declining – for all but the
very
most popular apps.
For big players like Facebook, Whatsapp, Instagram, Spotify, and Twitter,
app downloads
are way down from last year's figures. Some of those dips are are pushing upwards of 20 percent declines, representing millions of fewer downloads downloads each month.
Internationally the situation's not particularly dire, and a good number of these apps are close to holding level, or even showing small growth. But there are definitely signs of a slowdown, especially among the big three of Facebook, Whatsapp, and Messenger – all three are seeing download figures tank.
In the US, however, things are quickly going from bad to worse, with nearly all the biggest apps seeing major growth fallout.
"Nearly," we say, because there are two big exceptions to this trend:
Snapchat
and
Uber
.
Both relatively new and with their stars still on the rise, they're the only two big apps capturing major growth, both in the US and aboard.
Is this going to be the trend going forward? That we only have the attention to focus on the latest couple red-hot apps, and we quickly find ourselves growing bored with what we were far more into just a year or two ago?
It remains to be seen what, if anything, app developers can do to reverse this trend. Will new features help restore growth, or only slow the inevitable decline? Have apps just lost their magic in general? We'd love to hear your thoughts in the comments.
source:
Re/code
,
SensorTower
Recommended Stories