Google Play Store had double the app downloads as Apple's App Store, but revenue is still trouble (maybe)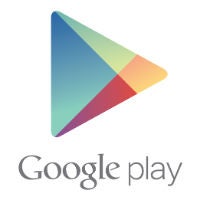 According to new statistics from App Annie, the Google Play Store is growing and growing at a good clip, but revenue may still be an issue (though we're not totally sure that's true.) In App Annie's new 2015 Retrospective report, the company found that Android's growth in emerging markets like Brazil, India, Indonesia, Turkey and Mexico made up half of Google Play's total growth.
That growth has led to the Google Play Store growing from just over 100 million app downloads in 2013 to more than 200 million app downloads in 2015. Over that same time frame, the iOS App Store has stayed pretty much flat at 100 million app downloads per year. The difference comes in the revenue statistics, in which Apple appears to be increasing its revenue lead over Google. According to App Annie, the iTunes App Store generated just under $200 million in app revenue, while Google Play grew to more than $100 million.
Unfortunately, it is unclear exactly what is included in those figures. As anyone who has used Android can attest, many apps and games that cost money on iOS are ad-supported on Android. If ad revenue is included in the App Annie figures, then things look bad for Google Play. However, if the only things included are app and in-app purchases, then there is a huge missing piece to those revenue numbers that artificially skew things towards Apple's side.
We have reached out to App Annie for clarification, but haven't heard anything yet. We'll update this piece if we get any info.