Are Google and Samsung working on a "Google-experience" Android model powered by Gingerbread?
5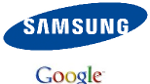 According to a reliable source who wishes to remain anonymous, Google and Samsung are working together on a "Google-experience" phone that would run stock Gingerbread. It would be out later this year for testers only. Not only would it be one of the first models to use the Gingerbread build, it would also feature an AMOLED screen and would support MasterCard PayPass. The latter allows you to pay for items at the register with a simple tap of your phone.
The anonymous insider is someone who has provided the guys at Android and Me with some good tips before, so there could be some validity in what they say. The Gingerbread build of the Android OS is said to require no overlays which means that Samsung's TouchWiz is sent to the bench. So far, there have been no discussion on which carrier(s) might be offering this device.
source:
AndroidandMe