Apple's shares split 7 for 1; stock is up over 500% since launch of first iPhone
12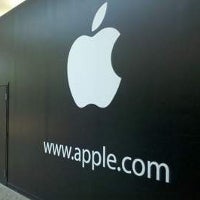 If you own Apple stock, don't panic on Monday when you see that the shares closed at $93.70 a share. No, the value of the manufacturer of the Apple iPhone and Apple iPad did not crater 85%. What happened is that
the 7 for 1 stock split Apple announced during its latest quarterly report
, has gone into effect. That means that if you owned 100 shares of Apple at $645, you now own 700 shares at $92.14
While the value of the Apple shares you own hasn't changed at all, the split does make it less expensive for the average investor to buy 100 shares. This additional demand is supposed to drive up the value of the stock.
For Apple, this is the first split that it has had in nine years, which means that it is the first split that Apple's shares have had since the launch of the
Apple iPhone
on June 29th, 2007. Adjusted for the stock split, Apple closed on June 29th at $16.66. That means that since the launch of the very first iPhone, Apple's shares have risen over five fold.
The first
Apple iPad
was launched on April 3, 2010. The last trading day before the tablet was launched, Apple closed at $32.22, meaning that the shares have nearly tripled since Apple created the tablet category.
source:
YahooFinance