Apple's motion to speed up trial denied, Samsung wants change in Cupertino's legal team
31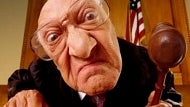 Apple asked for its
Samsung federal trial
to be sped up and for a hearing on this July 21st, but the court has denied the request, saying this wouldn't give Samsung adequate time to prepare, and set the date for August 24th. The expedited trial request asks for the jury trial to begin as soon as February 1st 2012. Meanwhile Cupertino can probably use
its ITC complaint
for freezing of US sales of the Samsung products that are allegedly infringing on Apple's patents, although it's rather unlikely for such request to be granted.
While waiting to hear on the court's verdict about the hearing urgency, Samsung didn't just stand still. It filed a motion for a bunch of
lawyers on Apple's legal team to be dismissed due to conflicts of interest
.
It turns out that the recently formed Bridges&Mavrakakis, which obviously has its hands full with Apple's lawsuit against Samsung, employs plethora of people who have worked on other cases for Samsung itself, and some as soon as the beginning of this year. Samsung says this will represent unfair advantage, since this people might know some trade secrets that were disclosed to them during the case preparatory phase, despite that those cases haven't been directly related with Apple's accusations against the South Korean company.
Apple also
filed a complaint with the ITC against Samsung
precisely since a regular court case is usually going on for years, instead of months with the ITC. It seems, however, that Samsung's legal team has some tricks up its sleeve to extend timing on this one as well, after it
withdrew its own case from California court
, focusing on the other defense. Here's what the court had to say about Apple's request for urgent hearing on expediting the trial:
"
Moreover, Apple indicated at the May 12, 2011 hearing that it had been aware of its infringement claims for at least a year and engaged in negotiations with Samsung during that time. See Transcript of May 12, 2011 [...] ('there have been extended efforts . . . to resolve this problem short of litigation. . . . they've been going on for at least a year'). The Court agrees with Samsung that the length of time Apple has been aware of its claims and the long history of infringement alleged in the complaint undermine Apple's claims of urgency to some extent.
"
Pass the popcorn, sweety, there will be plenty of entertainment here!
source:
FOSSPatents