Apple files new ITC complaint against Samsung
68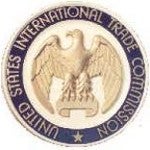 On Tuesday, Apple filed a new complaint against Samsung with the U.S. International Trade Commission, seeking to block imports into the States of
Samsung's Galaxy S phones
(including the highly anticipated Galaxy S II) and
Samsung's Galaxy Tab tablets
. Apple's filing was done in response to
Samsung's own filing with the U.S International Trade Commission
, seeking a block against imports of the Apple iPhone and Apple iPad into the States. In the new complaint, Apple said that "
Samsung has followed each of Apple's groundbreaking products with imitation products that incorporate Apple's technology and distinctive design
."
After going through both side's filings, the ITC will decide whether or not to hear the case; if they decide in the affirmative, hearings would begin in 15 to 18 months. As we
reported
, the courts have
granted Apple's request
to see Samsung's unfinished new products to make sure that they do not infringe on the Cupertino based firm's patents. Samsung's request to see the work in progress on the Apple iPhone 5 and the Apple iPad 3
was turned down
.
Gleacher and Co. analyst Brian Marshall says that since Samsung owns a number of patents that Apple
needs to manufacture the iPhone and iPad
, it would make sense for Apple to give up the challenge and agree to a settlement with Samsung that would allow both firms to cross-license each others' intellectual property. Apple remains Samsung's second largest customer for parts but as we
reported
, the former could end up replacing Samsung with Taiwan Semiconductor when the A6 chip rolls out in 2012.
Meanwhile, there is some vague gossip going around that speculates that Samsung will
separate its semiconductor and LCD business
from the rest of the company to avoid a conflict of interest. A conflict in Samsung's displays unit occurred last year when a shortage of Samsung produced AMOLED screens forced the company to stop supplying them to HTC for the DROID Incredible and save them for use in the company's own Galaxy S handsets.
source:
AppleInsider