Apple revises lawsuit against Samsung, doubling the number of offending devices
52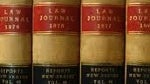 Apple has
amended
its lawsuit against Samsung that alleged that the Korean based tech giant had copied numerous Apple designs with its Galaxy line of smartphones and tablets. Apple doubled from
14
to
28
the number of devices that the Cupertino based firm says are 'copycats'. The added devices include the Samsung DROID Charge, Exhibit 4G, Galaxy Ace, Galaxy Prevail, Galaxy S, Gravity, Infuse 4G, Nexus S 4G, Replenish, Sidekick, Galaxy Tab 10.1, and Galaxy S II.
In addition to adding new offending devices, Apple also increased the number of its
utility patents
that were allegedly infringed upon by Samsung to 8 from 5 and the number of allegedly infringed upon
design patents
has been increased to 5 from the original 3. Apple also turned up the heat in the amended complaint by using stronger language. In the revised copy of the suit, Apple now says that Samsung produced "
products that blatantly imitate the appearance of Apple's products to capitalize on Apple's success.
"
On Friday, Samsung was scheduled to turn over to Apple's outside legal team some of the devices in question including the Samsung Galaxy S II, Galaxy Tab 8.9 and 10.1, Infuse 4G and the DROID Charge. Besides the
actual device
, the outside legal team for Apple will also receive
promotional material
and
packaging
relating to each phone or tablet. A judge is scheduled to make a decision whether or not Samsung's legal team is entitled to see unannounced devices from Apple. Samsung claims that some of Apple's products copy its designs. As we
reported
, Apple is
fighting
this, saying that Samsung is harassing them over this request. After all, the Samsung products that Apple's legal team has asked to see are already
available to the public
in one place or another. The Apple products that Samsung is demanding to see have not yet been made public or even officially announced.
source:
Phonescoop
Recommended Stories