New chart shows Apple's focus away from the iPhone
31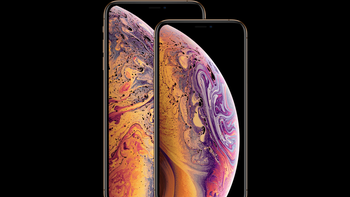 It's no secret that Apple is dealing with struggling iPhone sales,
and is looking to the future
. While there is a strong sense that the next big thing to come out of Cupertino will be AR glasses, it seems that for the time being the company continues to focus on its services unit. As Apple CEO Tim Cook reiterated during Friday's stockholder's meeting, the company is on track to reach its target of $50 billion in services revenue by 2020. That would double the $25 billion that the division grossed in 2016.
According to Thinknum
(via
MacRumors
), from 2016 up until the third quarter 2018, Apple's job listings focused on hardware engineering. That quarter saw Apple post more job openings for software than for hardware. And as February 2019 came to an end, software engineering once again was the focus of Apple's job listings.
With a global active base of 900 million iPhone units, it makes sense for Apple to now focus on a way to squeeze more money out of those who have already purchased and use an iPhone. And the businesses covered under Apple's services umbrella are all software intensive. This includes the App Store, Apple Pay, AppleCare, Apple Music, iTunes and more.


Apple now seeks more software engineers than hardware engineers
Apple is looking to add more subscription services to pump up services revenue. It plans to announce
an Apple News subscription plan that will include the Texture magazine service
that Apple acquired last year. This is expected to be unveiled at Apple's next press event, which will most likely take place on March 25th. Later this year, the company is also expected to launch a video streaming service that would be a competitor to Netflix.
Until Apple does release its next big device, the services business will be called on to do some very heavy lifting. It already is Apple's second largest contributor to revenue, and the most profitable segment of the company.