Apple might move Texture into the Apple News app next year as a premium offering
3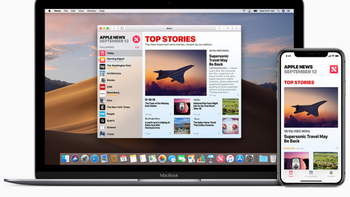 The report states that Texture will become a premium plan inside Apple News. That app is pre-installed on all iPhone models, and uses editors to curate personalized stories. Those familiar with Apple's plans say that a new version of Apple News, including Texture, could be launched by this coming Spring.
One possible revision coming to the design of Texture will change the image of what subscribers see. Instead of viewing a copy of what each magazine looks like in print, subscribers would see magazine articles that look like online news stories. But that makes sense since Apple is believed to be trying to get daily newspapers like the
Wall Street Journal
and the
New York Times
to be part of its Texture premium service.
"If marketed properly -- and Apple tends to do a good job marketing -- it could work. But only as a supplement to revenue that quality magazines get online from readers anyway. It's not going be a substitute for that."-Steve Brill, media entrepreneur
With 1.3 billion active iPhone units in use, revising Apple News to include Texture could drive more business to the site than the current
iOS
and
Android apps
. After all, Apple is looking to hit $50 billion in Services revenue by 2021 from the $30 billion it rang up in 2017, and a successful Texture could help Apple meet its goals. Apple has declined to comment on this report.
Recommended Stories