Apple wants to increase iPhone 6 Plus yields, rumored to raise its payments to Foxconn by 20%
12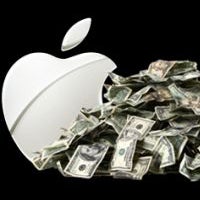 Apple's
iPhone 6
and
6 Plus
models are still
selling like there's no tomorrow
and the company is having a hard time balancing out supply and demand. As CEO Tim Cook said, the company is
not even close
to having a balance between the two, though, he trusts that with Apple's guidance the suppliers will pull through.
It's not once or twice that we've heard about Foxconn
hiring more and more staff
, trying to keep up with probably the
most successful iPhone launch
to date. Specifically, there seems to be an issue with the larger iPhone 6 Plus units, and the company has been trying to shift production around, in order to raise the yield of iPhablets.
Apple has not announced which of the two models is more successful. Obviously – there are more units of the iPhone 6 sold, but this could most easily be attributed to the fact that there are much more 4.7" units produced than there are 5.5" ones. It seems, though, that pre-orders for the Plus have boomed, especially since the phone's
release in China
, where phablets are a favored trend, since we are hearing about Apple attempting to boost the Plus' yield
time
and
time
again.
A rumor now suggests that, in order to stimulate production rates, Cupertinians will be raising their payment to Foxconn Electronics by 20%-25%. Estimates show that the supplier makes a $20 profit for each iPhone 6 Plus, so this raise will bring it up to $25 – just an interesting point. The rumor claims that the raise will not last forever, as Apple will close its wallet and bring payments back to normal when supply and demand even out.
Last we heard about the troubles with the iPhone 6 Plus – leaksters claimed that there is a problem with the 5.5" screen production yield, as Apple's new, complex in-cell technology is harder to apply to larger screens, the output rate of the 5.5" glass panels is only 50%-60%, which is reported as the main culprit for the iPhone 6 Plus' low supply rate. This rumor
emerged a little over a month ago
, so, if there is any truth to it, either Apple figured out a way to offset the faults in the production, or it is dealing with the problem the old-fashioned way – by throwing money at it.
source:
DigiTimes
via
BGR