20 million Apple iPhones pre-ordered in China; Apple dominates carrier sales in the U.S.
84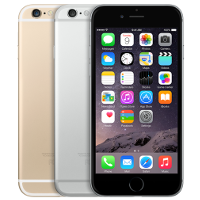 A report out of China on Monday, says that Apple has rung up a whopping 20 million in pre-orders in the country for its new iPhone 6 models.
Earlier reports indicated a slight preference for the 5.5-inch Apple iPhone 6 Plus
over the 4.7-inch
Apple iPhone 6
. The two iPhones will launch in China this Friday, October 17th. The three major carriers in China are China Mobile (the largest in the world), China Unicom and China Telecom.
Last week, we passed along an estimate from analytics firm Mixpanel, suggesting that
Apple has already sold 21 million units of its new phones in the U.S.
Canaccord Genuity analyst Mike Walkley is telling his clients that Apple should pick up market share in the U.S. He bases this on data showing that the iPhone 6 and iPhone 6 Plus were the top selling smartphones at all four major carriers in the states. There were some shortages with the larger
Apple iPhone Plus 6
out of stock at all four operators. At AT&T, Verizon and T-Mobile, the iPhone 6 was out of stock with wait times hitting more than one week.
At Verizon, AT&T, T-Mobile and Sprint, the top three selling smartphones have been (in order of sales) the Apple iPhone 6, Apple iPhone 6 Plus and the
Apple iPhone 5s
. Earlier in the spring and summer, the top-selling smartphones among the major operators in the states included the
Samsung Galaxy S5
, the
HTC One (M8)
and the
LG G3
.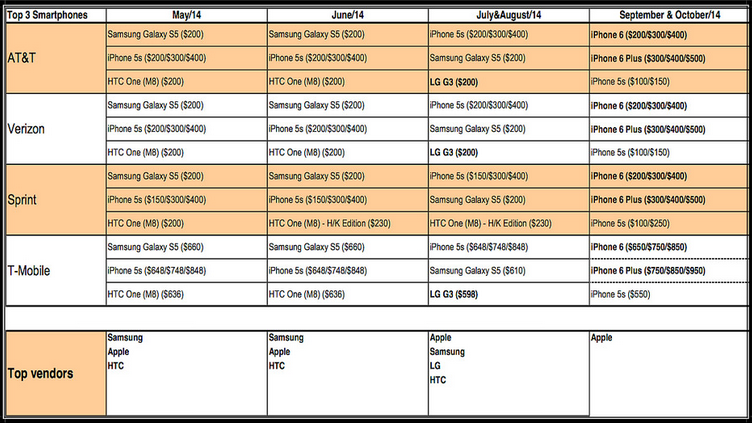 The Apple iPhone dominates carrier sales of smartphones in the U.S.
source:
Tencent
(
translated)
via
Barron's