Apple underclocks A9X chipset on new 9.7-inch iPad Pro
43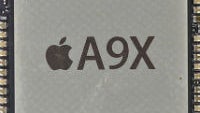 While the 12.9-inch
Apple iPad Pro
, and the
9.7-inch variant of the tablet
both share the same Apple A9X chipset under the hood, the larger-screened model remains Apple's fastest tablet. That is because Apple has decided to underclock the A9X on the new tablet. And we know this because of a comparison Apple made between the chip in each iPad Pro, and the A7 chipset used in the
Apple iPad Air
.
According to information directly from Apple, the A9X chipset on the 12.9-inch iPad Pro features a CPU that is 2.5 times faster than the A7 chip. Graphics run 5 times faster. On the newly announced 9.7-inch iPad Pro, the A9X chipset has a CPU that run 2.4 times faster than the A7. The graphics chip is 4.3 times zippier.
Since both tablets have the same A9X SoC under the hood, any difference when comparing performance to the A7 has to be from Apple either overclocking the A9X on the 12.9-inch iPad Pro, or underclocking the chip on the 9.7-inch version of the tablet. We'd go with the latter.
As for the reason why Apple would do such a thing, it could simply be because the company wanted the larger screened version to remain the most powerful. After all, the larger slate uses a USB 3 based Lightning port allowing for faster charging times and data transfer speeds than seen with the USB 2 based Lightning port on the smaller tablet. Another theory is that Apple didn't want to tax the smaller battery used on the 9.7-inch version of the iPad Pro.
The bottom line is that the difference in speeds between the two different iPad Pro models will probably not be noticed unless you are performing the same task over both models with a stopwatch in your hand. Both models have enough power to give you the performance you need from a tablet that will be found in the kitchen and in the office.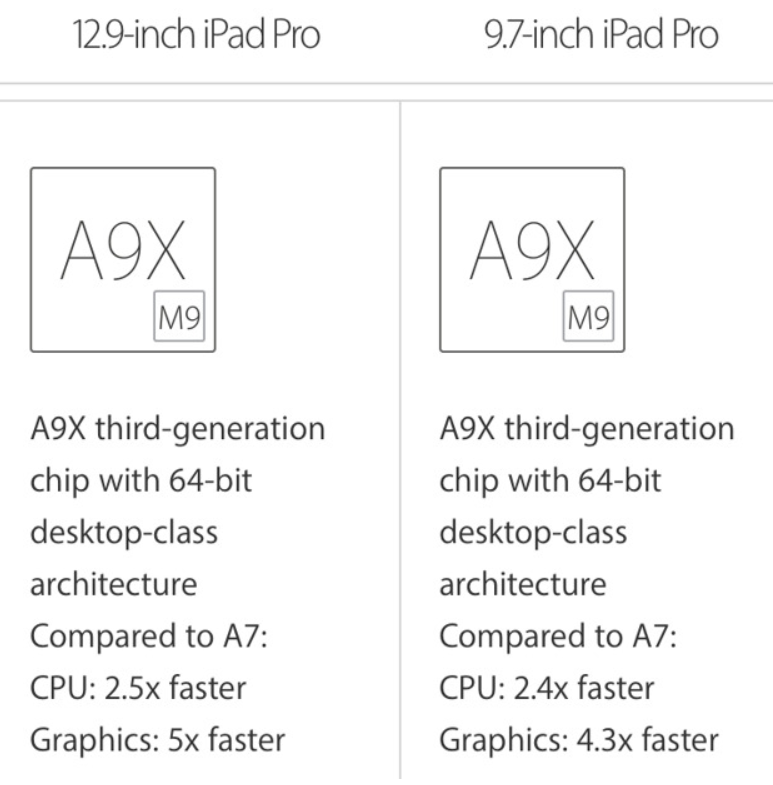 Apple is underclocking the A9X chipset on the 9.7-inch Apple iPad Pro
source:
AppleInsider
Recommended Stories