Apple ties up shipping capacity out of China, making it difficult for rivals to book flights
28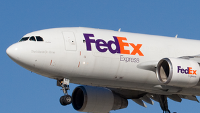 Apple is expected to be adding to its mobile lineup this year. As a result, the tech titan has had to secure plenty of shipping capacity from China to other countries throughout the world. This has caused headaches for other companies also looking to move products out of China. One manufacturer was told by a shipper that it couldn't meet a promised deadline, because it had to take care of a "
very important customer
".
Apple has always dominated shipping capacity out of China, during this time of the year. In 2012, FedEx told its employees to be prepared for a surge in shipping volume. That was the year that the
Apple iPhone 5
was launched. This Tuesday, Apple is expected to introduce a 4.7 inch
Apple iPhone 6
. There is also a strong possibility that
we could see a 5.5 inch iPhone phablet unveiled, along with the long awaited Apple iWatch
. Wait, there's more. The Apple iPad Air 2, and a refresh version of the Apple iPad mini with Retina display, could both also see the light of day this Tuesday.
Most of these devices will start shipping before the holiday shopping season ends, although
the iWatch could be delayed until 2015
. Still, as we noted, Apple has been booking large amounts of shipping capacity out of China, leaving companies like FedEx and UPS with very little room for Apple's competitors like Samsung.
source:
TechCrunch