Apple issues statement regarding third-party battery replacements for iPhones
33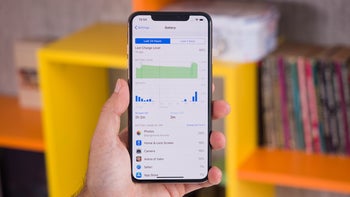 Last week
, the folks over at iFixit discovered that Apple introduced a software lock in iOS, which will prevent iPhone users from checking the health of the battery if it was replaced by an unauthorized third-party.
Instead of showing them the health of the iPhone battery, a message would pop up that would inform them that such information is not available: "
Unable to verify this iPhone has a genuine Apple battery. Health information not available for this battery
."
Moreover, the message would pop up even if the battery would be replaced with a genuine one from another iPhone, and the reason is that the chip used in newer iPhone batteries includes an authentication feature that stores the info for pairing the battery to the phone's logic board.
There were so many iPhone users who voiced their disappointment about Apple's approach that the company felt the need to issue a statement on the matter to iMore, which you can read below:
We take the safety of our customers very seriously and want to make sure any battery replacement is done properly. There are now over 1,800 Apple authorized service providers across the United States so our customers have even more convenient access to quality repairs.Last year we introduced a new feature to notify customers if we were unable to verify that a new, genuine battery was installed by a certified technician following Apple repair processes. This information is there to help protect our customers from damaged, poor quality, or used batteries which can lead to safety or performance issues. This notification does not impact the customer's ability to use the phone after an unauthorized repair.
Obviously, that doesn't solve the "issue," but at least it sheds some light on the reasoning behind Apple's decision to include a locking software for third-party iPhone battery replacements. Many will not like it, while others will feel Apple's explanation is enough to quench any fears they might have had.