Apple blocks iPhone feature if you go elsewhere to replace the battery
32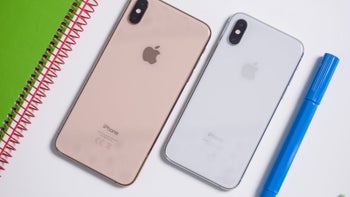 Apple is looking to prevent iPhone users from having aftermarket batteries purchased and installed on their handsets.
According to iFix it
(via
9to5Mac
), unless the original battery on an iPhone is replaced by Apple itself, a message will appear in
Settings
>
Battery
under Battery Health. The message will warn you that the battery needs to be serviced and usually appears when the battery on an iPhone is weak enough to negatively impact the performance of the phone. But now the message is appearing even if a new battery has been installed- unless it has been installed by an Apple Genius or an authorized service provider.
So far, this has been seen only on the
Apple iPhone XS
,
iPhone XS Max
, and
iPhone XR
. The message reads, "Important Battery Message, Unable to verify this iPhone has a genuine Apple battery. Health information not available for this battery." Apple is doing this to have greater control over the type of batteries used inside its devices, and the qualifications of the person installing the part. Even if you were to exchange an official Apple battery from one unit to another, the message will come up unless the exchange was done by someone that Apple approves of; again, that would be an Apple Genius or someone working for an authorized service provider.
In 2016, Apple punished those who used a third-party repair shop to fix a problem with the Touch ID button

What makes this message show up,
says Justin at The Art of Repair
, is a Texas Instruments bq27546 microcontroller that is part of the battery. Besides passing information about the battery such as its temperature, capacity and the time remaining until it is fully discharged, the TI chip authenticates the battery being used with the phone's logic board. If the chip isn't there, the "service battery" message goes off. Keep in mind that the message doesn't actually mean that the new battery isn't working. It just means that if you don't play by Apple's rules when it comes to replacing the battery on a 2018 iPhone, you won't be able to use the Battery Health Indicator to know when it is time to replace the part. And since iOS 10, third-party battery apps cannot count the number of cycles an iPhone battery has had. This data is required to calculate whether a battery is ready to be exchanged for a new one.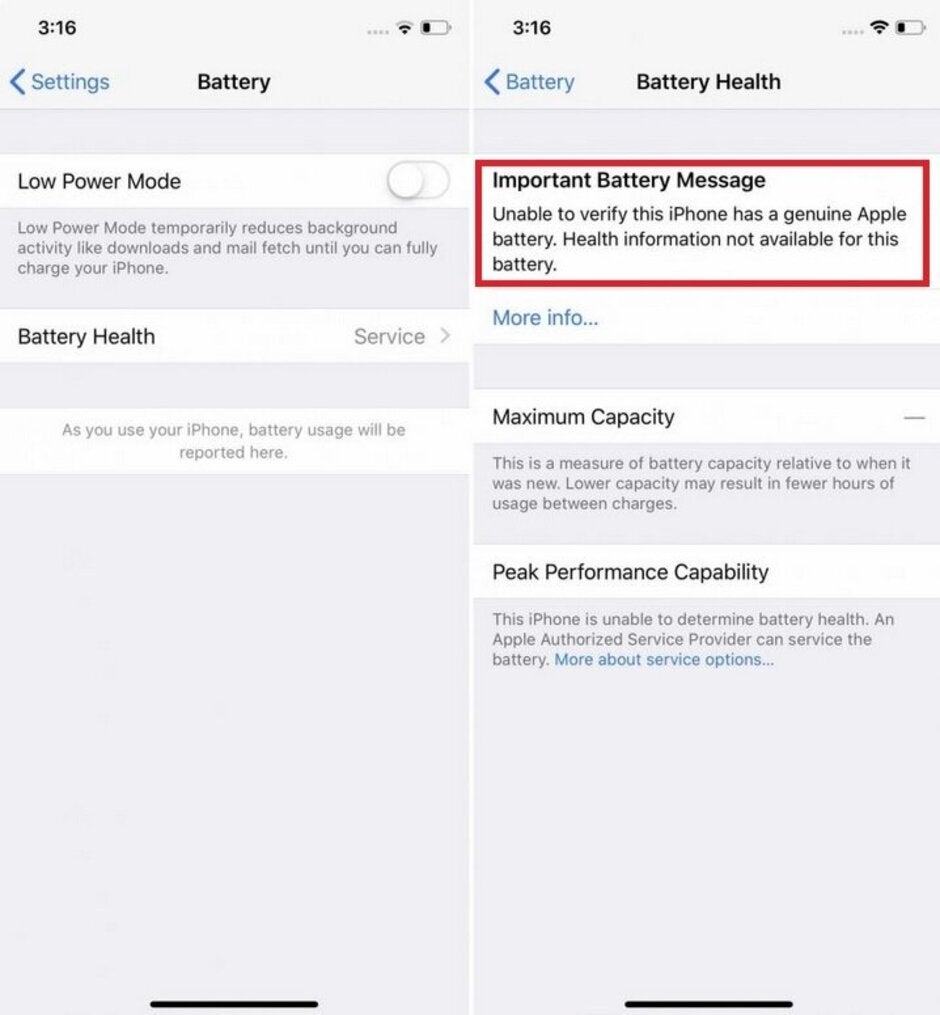 Those who don't have their iPhone battery replaced by Apple will be blocked from seeing the Battery Health Indicator
To make amends with an upset customer base,
Apple apologized and offered discounted $29 battery replacements
, a $50 discount from the regular place. The special price lasted for one year. And to allow iPhone users to judge for themselves whether their battery needs to be replaced, the company added a Battery Health Indicator in iOS 11.3. But it is this indicator that Apple is blocking access to by those who don't have an Apple Genius or authorized service provider handle the replacement of the battery on their iPhone. And if this also sounds familiar, in 2016 those who had a faulty connector on their iPhone's Touch ID/Home button fixed by a third party were punished.
An error 53 message bricked those units
that weren't repaired by Apple or an authorized center. This was a feature that Apple had designed into the phone in order to have a say in who was able to fix the device.